What you get
24/7 access to the latest surf and skate-related trends by category, by brand, by style and model.
24/7 Access to ActionWatch Portal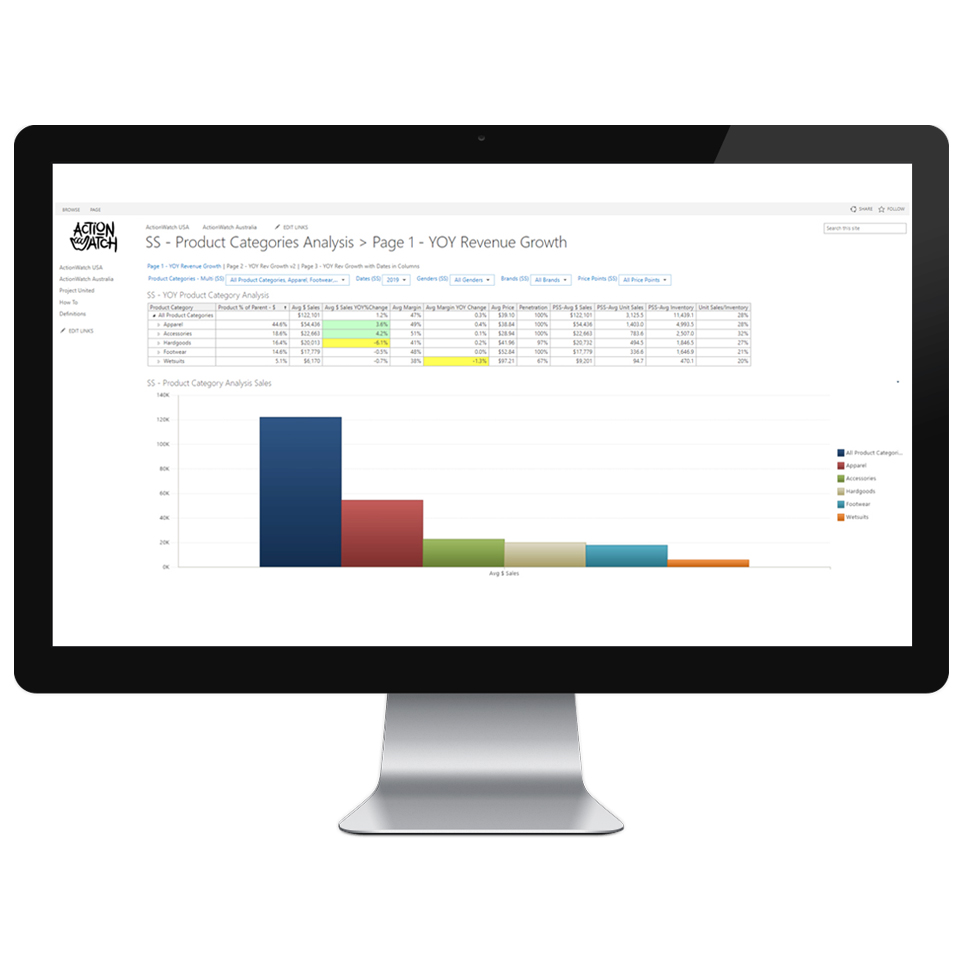 Powerful, user-friendly dashboard
The dashboard was built based on user feedback and enables easy access of pre-defined reports and graphs, which can be quickly exported into formats like Excel and Powerpoint. Minimal training necessary.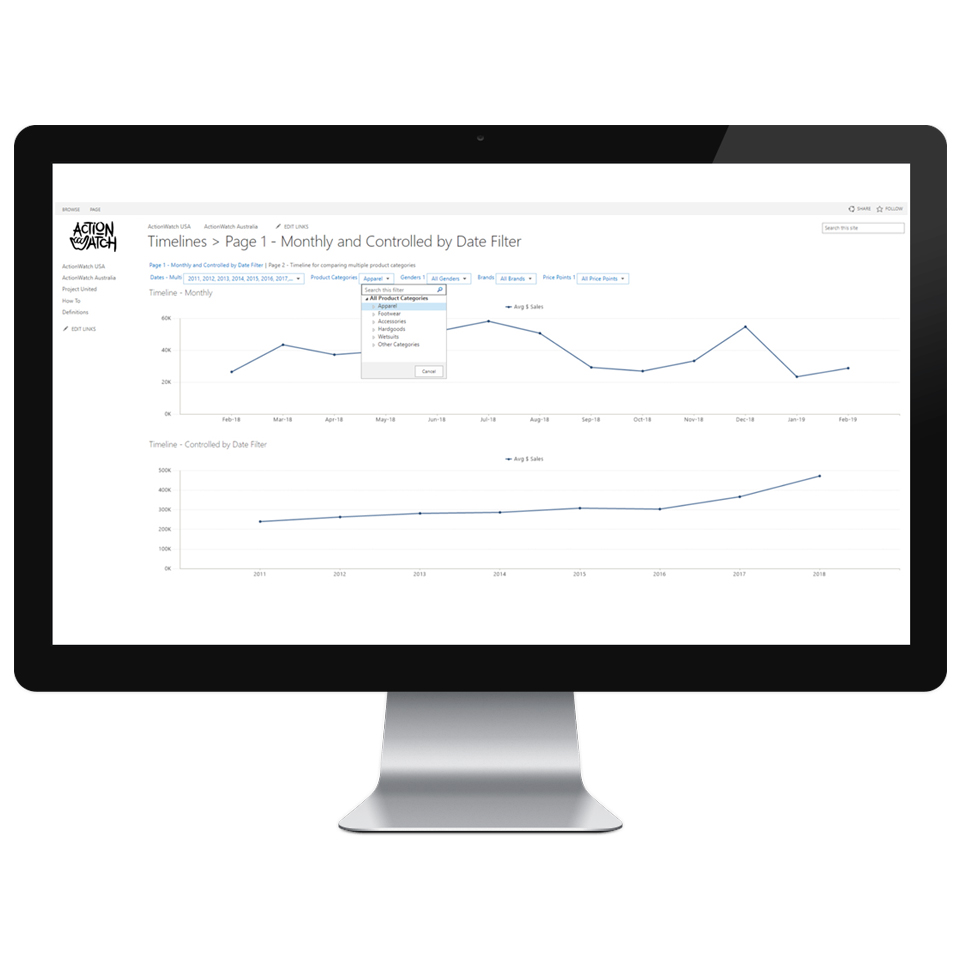 Metrics, metrics, metrics
Average selling price
Average wholesale cost
Average margin earned by retailers
Average $ sales per store
Average unit sales per store
Average inventory level (in units)
Distribution penetration
And many others can be derived from these
Product categories
Apparel
Board Shorts
Denim
Dresses
Fleece Pants
Fleece Tops
Jackets
L/S T-Shirts
Shorts
Pants
Polo Shirts
Skirts
Sweaters
Swimwear
S/S T-Shirts
Tanks/Sleeveless
Woven Tops
Accessories
Backpacks
Belts/Buckles
Jewelry
Socks
Sunglasses
Underwear
Wallets
Watches
Wetsuits
Booties
Wetsuit Jackets
Full Wetsuits
Gloves
Hoods
L/S Spring Wetsuits
Rash Guards
Short John Wetsuits
Spring Wetsuits
S/S Spring Wetsuits
Vests
Footwear
Casual Sandals
Casual Shoes
Sport Sandals
Sport Shoes
Surf Hardgoods
Bags
Bodyboards
Fins
Leashes
Long Boards
Short Boards
Skimboards
Soft Boards
SUPs
Traction Pads
Wakeboards
Skate Hardgoods
Bearings
Elbow Pads
Gloves
Grip Tape
Helmets
Knee Pads
Long Completes
Long Decks
Motorized Skateboards
Short Completes
Short Decks
Trucks
Wheels
Wrist Guards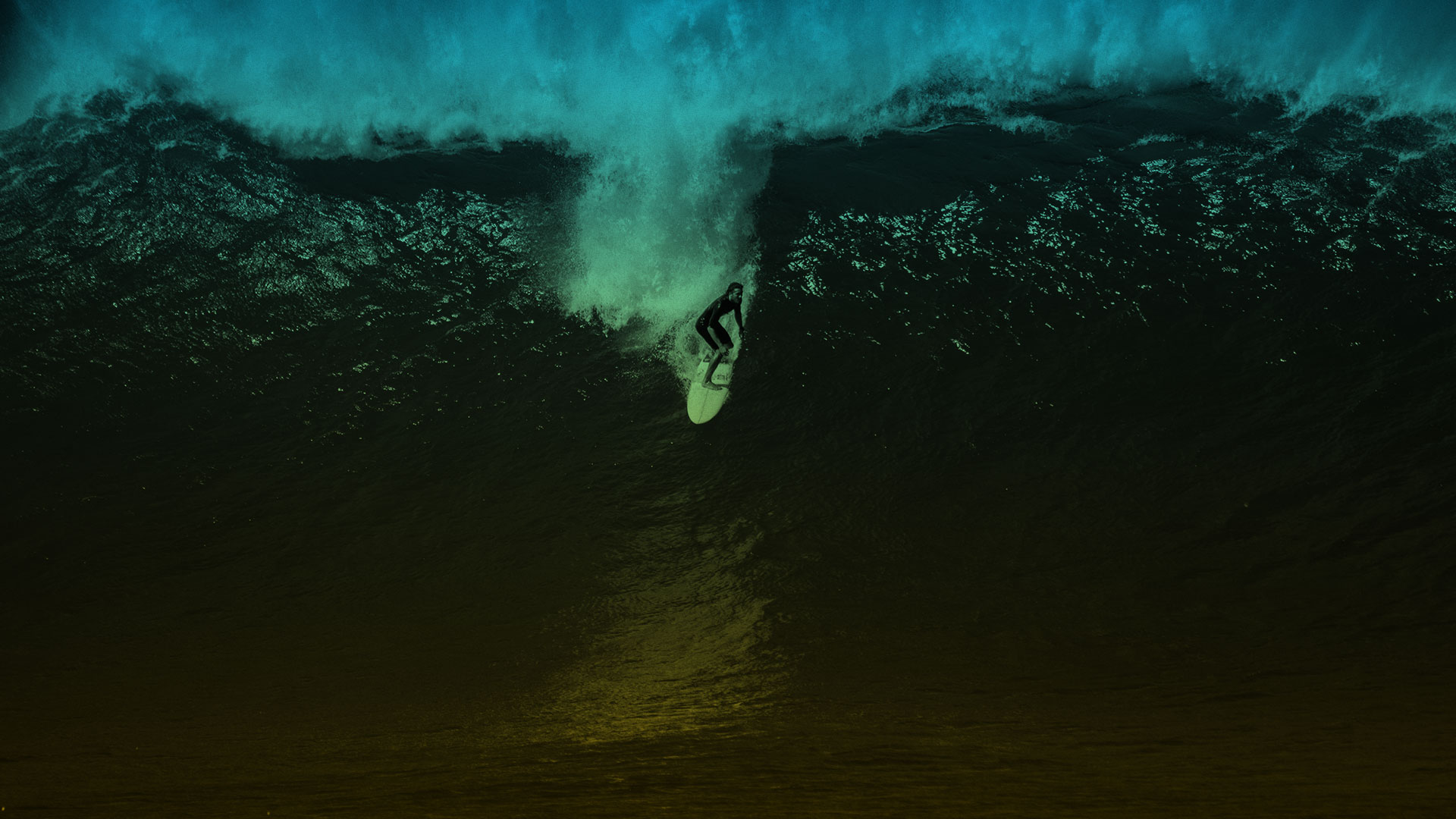 June 18, 2019
Why did surf & skate specialty sales grow by an amazing 15% in April?